I've mentioned BarSmarts, but didn't go into detail, however I have completed the course and found it enlightening.
BarSmarts Wired is an online cocktail and spirits education program created by some of the biggest names in the business, and it is incredibly thorough, with superb content, expert-led videos, tests and a printable pdf manual that I still refer back to regularly. At the end of the program you can earn BarSmarts certification that shows you know your booze.
For the summer (through September 30, 2011), the BarSmarts Wired program is FREE, if you use the promo code summer2011.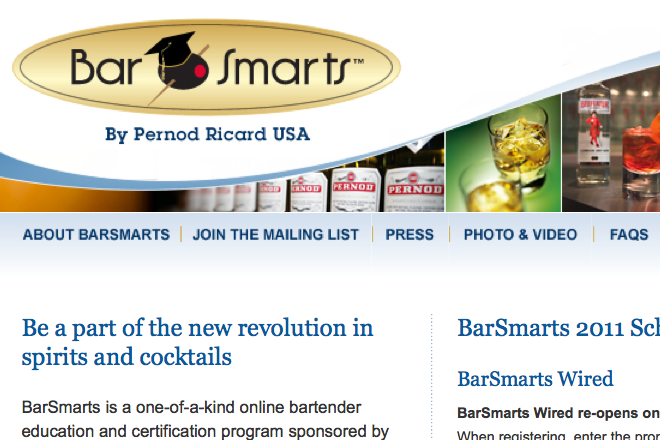 I would say to tell them Quinn sent you, but it's just a standard online registration form.