I was perplexed by a couple of one-off events that Krug hosted at Tales of the Cocktail last year, but forgot about it until I ran across the photos that I took. Their brand ambassadors invited out a bunch of bartender buddies out on the company dime to eat oysters and pig meat at good, but downscale restaurants while draining cases of expensive champagne.
The idea behind the campaign was to convince people that it's a great idea to crack open a few $200 bottles of bubbly with your buddies while you throw back a dozen miyagis or gnaw on some pig feet. Not sure who gave this one the green light, but it made for some great afternoons even if the message was a bit hard to swallow.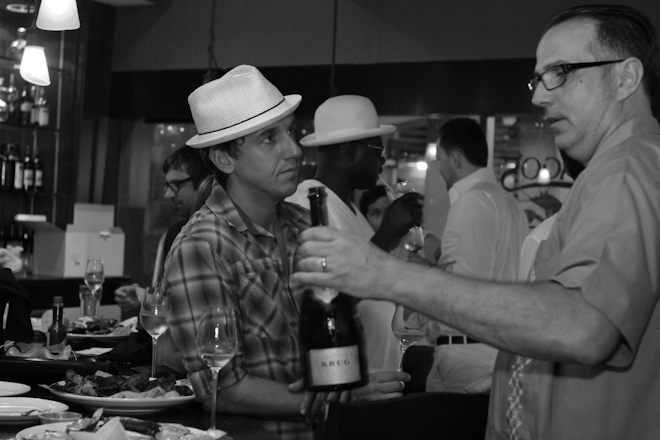 Edit (5/19): Apparently I am not the only one noticing Krug's misguided marketing. The day after I posted this piece, this hit the news.