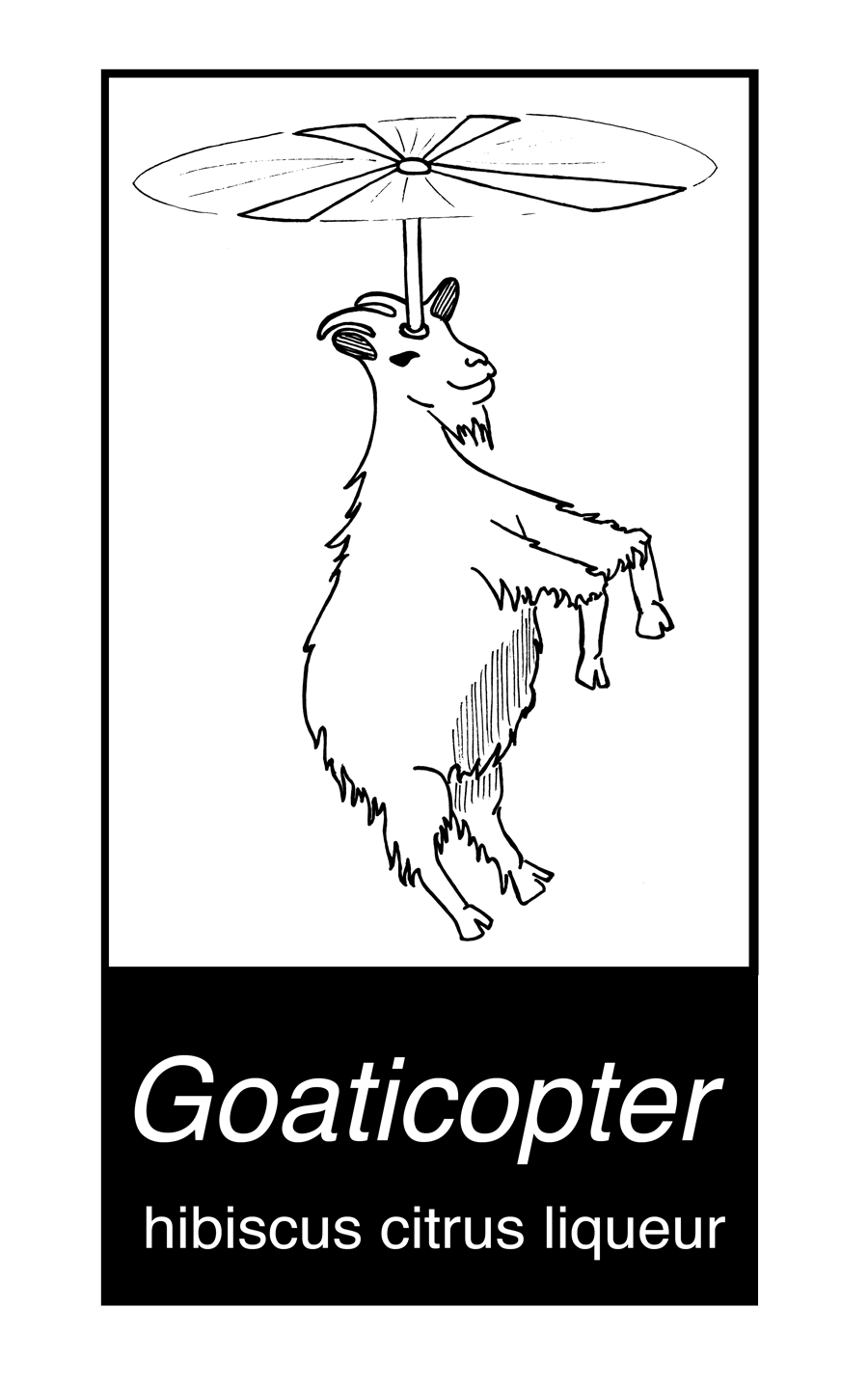 I'm making a gift for someone special who recently came back from a week in Hawaii and could really only tell me about her helicopter ride and the baby goats, so to commemorate her excursion, I am brewing up a hibiscus and yuzu liqueur called the Goaticopter.  Mostly, it's an excuse to draw a ridiculous label.
Goaticopter
1.75 liters Don Q Crystal (white rum)
1/2 pound (about 5 cups) dried hibiscus flowers
the zest of 2 yuzu fruits (or substitute meyer lemons)
1 pound dehydrated cane juice
Combine ingredients in a jar. Let sit 1 week, then strain solids through fine mesh and a coffee filter before bottling.